How to Download Instagram Photos and Videos – Instagram It has become one of the most popular platforms for sharing photos and videos with friends, family and others. The way many types of photos, videos and memes are shared on this, many of them are such that we like it. but we How to Download Photos and Videos From Instagram Due to lack of this address, we are not able to download it. So here I am going to tell you the easy way how to download Instagram videos and photos.
Instagram with the most active users in the world social media The main reason for this is that more than one Memes and Videos are uploaded on it daily. This is a very secure social site. On which the developer has not made any such feature to give it a tight security so that photos, videos of Instagram can be downloaded.
But many users are troubled by this, they are not able to download the videos of their choice. So let's solve your problem and tell you a great way of how to download videos from Instagram.
How to Download Instagram Photos and Videos
Downloading Instagram videos is very easy. for this you Google Play Store or download a third party app from the Apple App Store, or Internet The third party Insta video download website available on the website will have to be resorted to because the company has not yet provided any such feature to download videos in its app.
Method 1: How to download Instagram video from website –
You can download Instagram videos to your desktop or mobile through third-party websites, but the website most commonly used among them is www.save-insta.com. To Save Instagram Video in your device, you have to download it, for which follow these simple steps –
step 1: First, from your Instagram website or application, select the post (Video, Story, Photo,…etc) you want to download, and then click 'Copy Link' from the top (⋮).
Step 2: Then open the free Instagram downloader website www.save-insta.com, then paste the link in the box provided on the website and click 'View'.
Step 3: Now click on the button 'Download Video', Photo, Reel or Story. This is your gallery (Android), or Safari Downloads (iPhone) will be saved.
Also Read – How to Delete or Deactivate Instagram Account.
Method 2: How to Download Instagram Videos from the App –
If you are an Android user, then let me tell you that there are many such apps on Google Play Store, with the help of which you can download photos or videos. One of these apps is FastSave for Insta, through which you can easily save any video or photo in your phone.
Now if you want to know that Instagram Se Photo Kaise Download Kare and Instagram Se Video Download Kaise Kare so that you can save it in the gallery of your phone and watch it later or without internet, then you have to follow these steps given below. Will happen.
step 1: To download Instagram Se Photo, first you need to FastSave for Instagram Will have to do You can also download it from Google Playstore and Apple App Store.
Step 2: After downloading the FastSave App, install it on your phone, and then 'Open' it.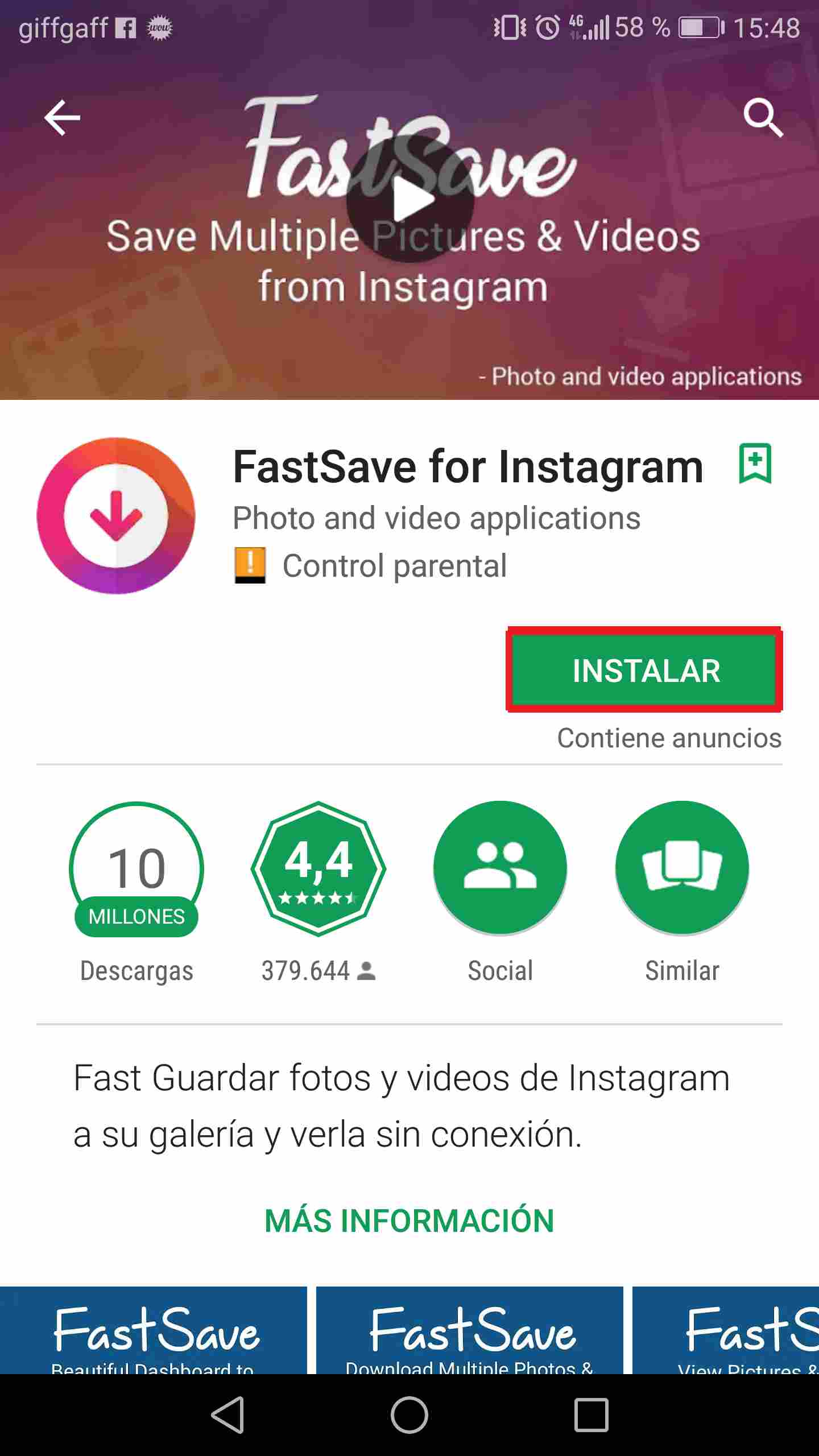 Step 3: Now click on 'Open Instagram' in FastSave App, after that your Instagram account will open.
Step 4: Select the photo you want to download and then click on the 3 dots (⋮) on the side.
Step 5: On clicking, a 'Copy Share URL' or 'Copy Link' option will appear, after clicking on it, the photo will be saved in your gallery.
If you want, you can check in the gallery and follow the same process to download Instagram Se Video.
Read Also – How to Make Viral Reels
How to Save Photo From Instagram?

You can save photos and videos in your Instagram account, but keep in mind that you will not be able to see these photos and videos in the gallery, because they will be saved in your Instagram account and not in the gallery of the phone. Let's know how to save photo from Instagram –
1. To save Instagram Se Video or Photo, first of all 'Log In' to your Instagram account. After that you go to the homepage of your Timeline.
2. Now on the right side below the photo you want to save from your Instagram account, you will see a single option, click on it.
3. As soon as you click on that option, a message appears 'Save To Collection', you can do the same process to save the video.
4. Now whatever Instagram photos and videos you have saved in the collection, you go to your 'Profile' to see all those Instagram photos and videos.
5. Here by clicking on the 'Menu' option, click on the 'Saved' option, there you will get all the saved photos, videos.
Didn't you see how easy it was to save any photo and video on Instagram.
Conclusion
So friends, now you will also be able to download Instagram videos of your choice and save it in your gallery as well. If you have any question in your mind then you can ask by commenting. If this post was helpful to you, then like and tell your friends about downloading Instagram videos and stay connected to get information related to similar technology. Crazeenews But thanks!